Brownberry New York Gives Back!

WWW.BROWNBERRYNYC.COM INVITES YOU TO GET BEAUTIFUL & GIVE BACK FOR BREAST CANCER AWARENESS
WITH BROWNBERRY'S CLEAR SUNLESS TANNING SPRAY ENRICHED WITH VITAMIN D3, YOU CAN REAWAKEN A MORE YOUTHFUL, FLAWLESS, GOLDEN SKINTONE OVERNIGHT, WHILE CONTRIBUTING TO BREAST CANCER AWARENESS. BEGINNING FRIDAY, OCTOBER 18TH, 2013, BROWNBERRY NEW YORK WILL OFFER HALF OFF RETAIL ONLINE ONLY WITH PROMO CODE: BCA50. HALF OF NET PROCEEDS WILL BENEFIT CANCER AND CAREERS. OCTOBER ONLY.  ENTER PROMO CODE: BCA50 at CHECKOUT
#BROWNBERRYGIVESBACK
For more information on the events and partnership, please
visit www.brownberrynyc.com or contact Meredith@Brownberrynyc.com
SPRAY ON A LITTLE SUNSHINE…GLOW RESPONSIBLY.
About the Founder: Eight years ago creator and founder, Meredith Fish, was diagnosed with Livedo Reticularis, an untreatable skin condition that causes dramatic skin discoloration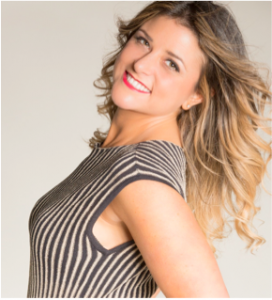 predominantly on the arms and legs. Systemically Meredith was healthy. Aesthetically she felt cursed.
As Meredith's condition worsened in the cold, the sun deprived New Yorker quickly found her greatest concealer to be sunless tanning. Come Fall 2004 at her sister's destination wedding, Meredith found a spray tan artist equipped to spray down the wedding party in the privacy of their hotel room. As conveniently as her friends had groceries or wine home delivered after a long day at work, suddenly Meredith envisioned a niche demand, Manhattan's first mobile spray tan service!
Employing girlfriends as guinea pigs, Meredith scoured every bronze solution and airbrush compressor on the market until perfecting the art of spray tanning. She then solicited upscale hotels in NYC and offered the concierge commission for each appointment booked. Meredith built up Brownberry's name and quickly got her first debut on Daily Candy in Spring 2005, and the demand ensued.
Ultimately the hefty liability of the bronze solution ruining a rug or sofa amongst the Park Ave elite that she frequented- compounded by the effects of spraying her own ultra sensitive complexion post-Accutane weekly, compelled Meredith to hire a chemist to develop a clear, odorless formula that eliminated such harsh, pore-clogging messes. Within two years Meredith's clear tanning solution was sold by the gallon to airbrush tanning spas and salons across the country, leading to the evolution of Brownberry's product line.
Now, all women can fearlessly achieve the flawless results that once only came from an airbrush compressor. Meredith ensures all her products are dermatologist tested and contain only the finest naturally derived ingredients. Brownberry's sophisticated technology is redefining sunless self- tanning worldwide by making application easy, reliable and fast.
Of course, without Meredith's adoring Nana there would be no Brownberry name. Before BlackBerrys and Pinkberrys, she'd grab little Meredith's jowls and shriek after every sun-filled vacation, "You're my beautiful, healthy little Brownberry!" A safe, healthy glow is a promise and tribute to her Nana that is now carried on in Brownberry's innovative sun care line.